Ultra-Pro: 35PT UV ONE-TOUCH Magnetic Holder (5 pack)
Ultra-Pro: 35PT UV ONE-TOUCH Magnetic Holder (5 pack)
Regular Price
$ 25.99 CND
Vendor: Ultra-Pro
Product Type : Ultra-Pro
Hurry! Only
1
units left in stock!
Digital Card
Just bring email or code generated at purchase
Never Expires
Stress free, shop when you want!
Need Help?
Contact us for assistance regarding gift cards!
Description:
Ultra PRO's ONE-TOUCH holders are premium trading card storage cases designed as the final destination for your collectible trading cards. The two-piece ONE-TOUCH holders are uniquely designed with slide-in hinges and magnetic closure so you'll never have to use a screwdriver again. The holder uses UV-blocking additives to protect your card from harmful UV-rays, and is made with non-PVC materials to provide acid-free protection - ensuring your valuable hit retains its condition while under display. Our ONE-TOUCH holders are ideal for presenting prized and super rare gaming cards as well. This model can hold standard cards (2-1/2" X 3-1/2") up to 35pt in thickness. Each pack comes with five (5) individual ONE-TOUCH holders.
We will refund products that are still sealed in all original packaging and returned within 14days of purchase. We will NOT accept returns on opened TCG, Games, Supplies, under any circumstances.
All shipping for returns is at the customer's expense.
We do not accept returns from international countries.
top
Added To Cart :
Add To Cart Failed :
prouduct successfully added to wishlist !
Loot Grading Guide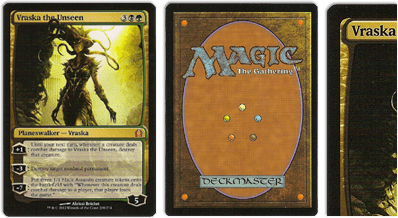 '
Near Mint (NM)'
Near Mint condition cards show minimal or no wear from play or handling and will have an unmarked surface, crisp corners, and otherwise pristine edges outside of minimal handling. Near Mint condition cards appear 'fresh out of the pack,' with edges and surfaces virtually free from all flaws. '
'
'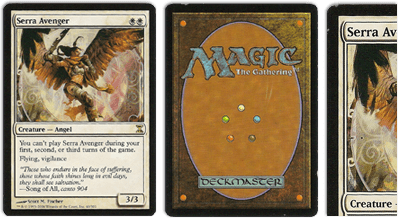 '
Lightly Played (LP)'
Lightly Played condition cards can have slight border or corner wear, or possibly minor scratches. No major defects are present, and there are less than 4 total flaws on the card. Lightly Played condition foils may have slight fading or indications of wear on the card face. '
'
'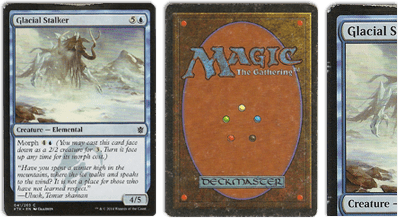 '
Moderately Played (MP)'
Moderately Played condition cards have moderate wear, or flaws apparent to the naked eye. Moderately Played condition cards can show moderate border wear, mild corner wear, water damage, scratches , creases or fading, light dirt buildup, or any combination of these defects. '
'
'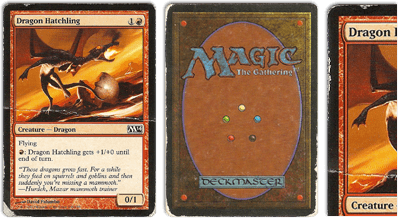 '
Heavily Played (HP)'
Heavily Played condition cards exhibit signs of heavy wear. Heavily Played condition cards may include cards that have significant creasing, folding, severe water damage, heavy whitening, heavy border wear, and /or tearing. '
'
'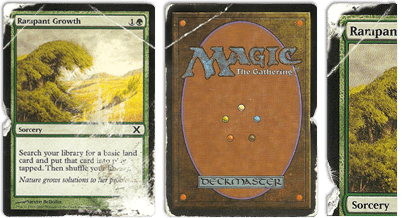 '
Damaged (D)'
Damaged condition cards show obvious tears, bends, or creases that could make the card illegal for tournament play, even when sleeved. Damaged condition cards have massive border wear, possible writing or major inking (ex. white-bordered cards with black-markered front borders), massive corner wear, prevalent scratching, folds, creases or tears. '
'
'
'