Preorder Policy
Refund Request
All requested refunds of pre-orders are subject to a 15% restocking and processing fee. Zero exceptions. 
Request of Shipment
Orders that contain a pre-order will be held until the pre-order item is ready to release/ship. If you wish to circumvent shipping costs by purchasing additional items before checkout and then request to have those shipped separately, there will be still be shipping costs. 
Quantities and Adjustment
Loot Kingdom reserves the right to refund, restrict and adjust products of preorders. This is required to prevent hoarding, scalping and botting. If orders are deemed suspect for such reasons we will review and inform on a case by case basis. 
Pre-orders will be filled via date order is received until an allocation is depleted. 
Policies can change so stay informed and sign up our newsletter!
top
Added To Cart :
Add To Cart Failed :
prouduct successfully added to wishlist !
Loot Grading Guide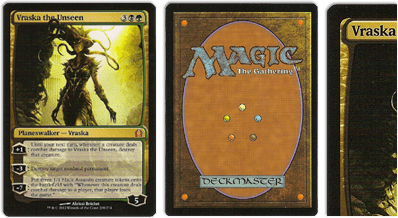 '
Near Mint (NM)'
Near Mint condition cards show minimal or no wear from play or handling and will have an unmarked surface, crisp corners, and otherwise pristine edges outside of minimal handling. Near Mint condition cards appear 'fresh out of the pack,' with edges and surfaces virtually free from all flaws. '
'
'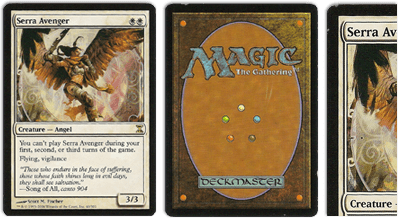 '
Lightly Played (LP)'
Lightly Played condition cards can have slight border or corner wear, or possibly minor scratches. No major defects are present, and there are less than 4 total flaws on the card. Lightly Played condition foils may have slight fading or indications of wear on the card face. '
'
'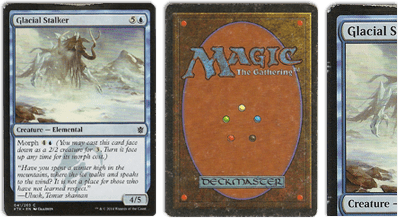 '
Moderately Played (MP)'
Moderately Played condition cards have moderate wear, or flaws apparent to the naked eye. Moderately Played condition cards can show moderate border wear, mild corner wear, water damage, scratches , creases or fading, light dirt buildup, or any combination of these defects. '
'
'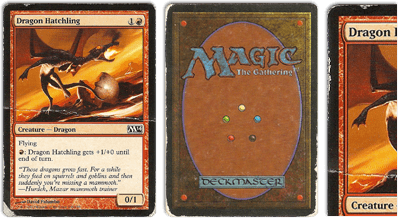 '
Heavily Played (HP)'
Heavily Played condition cards exhibit signs of heavy wear. Heavily Played condition cards may include cards that have significant creasing, folding, severe water damage, heavy whitening, heavy border wear, and /or tearing. '
'
'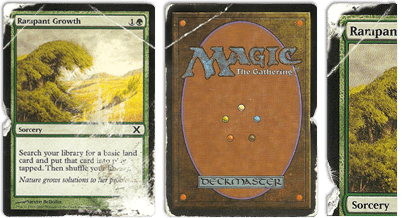 '
Damaged (D)'
Damaged condition cards show obvious tears, bends, or creases that could make the card illegal for tournament play, even when sleeved. Damaged condition cards have massive border wear, possible writing or major inking (ex. white-bordered cards with black-markered front borders), massive corner wear, prevalent scratching, folds, creases or tears. '
'
'
'