PROTECTION AND FRAUD
SELLER PROTECTION & FRAUD DETECTION
- If the purchasing IP address is not the same as the geolocation for shipping address you could be asked for more information and in most cases a piece of ID identifying you to the shipping address. All orders not responding within 24hrs will be canceled and refunded.
- If your name on the account is different that the shipping name for any reason you will be refunded. (this should be mitigated with accounts)
- If the purchasing email does not match the account email you will be contacted for more information at the account email. No response within 24hrs will be automatically refunded.
- If shipping address is different from the credit card address you will be asked to provide ID, statements or bill to justify this difference. No response within 24hr will be automatically refunded.
- Multiple accounts, all orders will be refunded and cancelled no hesitation.
- Orders may be subject to a name, address, and phone verification with the issuing bank of the credit card.
- If there are any discrepancies or errors that arise from this process we will attempt to contact you to resolve the issue. If discrepancies are deemed the highest risk we will cancel the order immediately and refund.
- At our discretion we may include a Card For Pickup or Signature option for higher valued orders. This acts as insurance/seller protection and also prevents the theft of orders left on doorsteps.
WE RESERVE THE RIGHT TO CANCEL AN ORDER FOR ANY REASON. IF WE DO YOU WILL RECEIVE A FULL REFUND.
top
Added To Cart :
Add To Cart Failed :
prouduct successfully added to wishlist !
Loot Grading Guide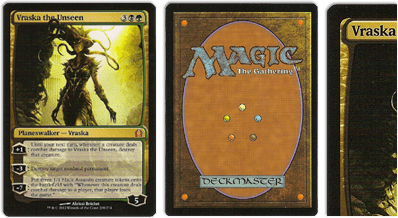 '
Near Mint (NM)'
Near Mint condition cards show minimal or no wear from play or handling and will have an unmarked surface, crisp corners, and otherwise pristine edges outside of minimal handling. Near Mint condition cards appear 'fresh out of the pack,' with edges and surfaces virtually free from all flaws. '
'
'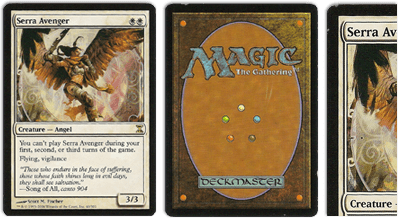 '
Lightly Played (LP)'
Lightly Played condition cards can have slight border or corner wear, or possibly minor scratches. No major defects are present, and there are less than 4 total flaws on the card. Lightly Played condition foils may have slight fading or indications of wear on the card face. '
'
'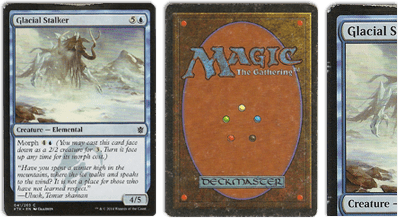 '
Moderately Played (MP)'
Moderately Played condition cards have moderate wear, or flaws apparent to the naked eye. Moderately Played condition cards can show moderate border wear, mild corner wear, water damage, scratches , creases or fading, light dirt buildup, or any combination of these defects. '
'
'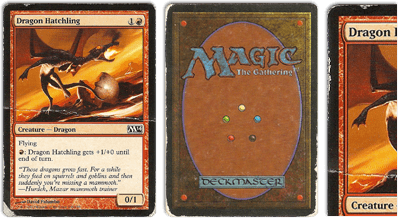 '
Heavily Played (HP)'
Heavily Played condition cards exhibit signs of heavy wear. Heavily Played condition cards may include cards that have significant creasing, folding, severe water damage, heavy whitening, heavy border wear, and /or tearing. '
'
'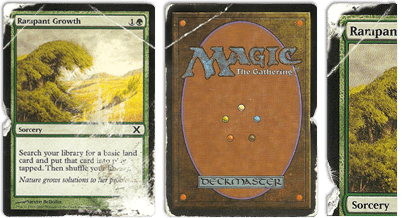 '
Damaged (D)'
Damaged condition cards show obvious tears, bends, or creases that could make the card illegal for tournament play, even when sleeved. Damaged condition cards have massive border wear, possible writing or major inking (ex. white-bordered cards with black-markered front borders), massive corner wear, prevalent scratching, folds, creases or tears. '
'
'
'